View some of our members...
Graham Fitch
(London, United Kingdom)
Graham Fitch maintains an international reputation as a pianist, teacher, adjudicator and...
Juan Rezzuto
(London, United Kingdom)
1996-2001: Piano Studies in Mar del Plata with Maestra Eugenia Rozenthal 2003-2006: Piano...
Nicholas Ashton
(Edinburgh, United Kingdom)
Nicholas Ashton was educated at Chetham's School, RNCM and on postgraduate scholarships at...
Arnie Abrams
(Freehold, United States)
New Jersey pianist Arnie Abrams will add flair to your event with his expressive and energ...
Leslie Downs
(Asheville, NC, United States)
Welcome! Solo and collaborative pianist, instructor of piano. Collaborative ski...
Click here for full directory of members...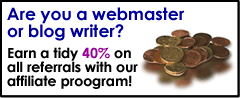 Piano Accompanists.com
Fast becoming one of the most useful sites for piano accompanists.
Join now...
it's FREE!
Pianist Profiles - Recent News
| | | |
| --- | --- | --- |
| | PianistProfiles.com - Complete Relaunch! | |
Pianist Profiles - a brand new website for Pianists.

We have just finished work on a complete revision of PianistProfiles.com. We have been working hard to create a site which we feel will be an invaluable resource to pianists around the world. Here are just a few of the new features at PianistProfiles.com:

Pianist Search Facility - We have created an enhanced search facility which allows you to easily locate pianists and pianist teachers near to you. We have added lots of options for filtering the results. Since we are a new site, you probably will not need all these filters yet. As we grow, however, their usefulness should become apparent.


New Graphical Design - We've spent a lot of time trying to get the appearance of PianistProfiles.com just right. We hope you like our new design!


Uploads - We have made the audio / video upload facility clearer and more reliable. We have increased the maximum upload size (for all files) to 32MB, meaning that you can even host 4 minute video tracks (or hour-long audio tracks) on your profile.



We hope that you find PianistProfiles.com useful, and would of course appreciate your feedback concerning the website. If you feel that there are any features you would like or things that could be improved, please do not hesitate to let us know. Your feedback helps us to improve PianistProfiles.com.



| | | |
| --- | --- | --- |
| | PianistProfiles.com | |
Welcome to pianistprofiles.com. This site is an international website with search facilities for over 30 countries. Using our postcode search is easy and efficient, giving you access to scores of musicians across the globe.

We currently support the following countries:

Australia, Austria, Belgium, Bulgaria, Canada, Croatia, Czech Republic, Denmark, Estonia, Finland, France, Germany, Greece, Hungary, Iceland, Italy, Latvia, Lithuania, Netherlands, New Zealand, Norway, Portugal, Russia, Singapore, Slovakia, Spain, Sweden, Switzerland, Taiwan, Ukraine, United Kingdom, United States.



| | | |
| --- | --- | --- |
| | Pianist Search available globally | |
We would like to thank the following supporters of Piano Accompanists, who have joined with us to promote a much neglected field within the music industry. 

 

www.music-link.org

,

www.piano-accompaniments.com

,

www.besbrodepianos.co.uk

,

www.us.music-jobs.com

,

www.musicteachers.com.au

,

www.playpiano.com

www.pianoworldlondon.com

,

www.johngeorgiadis.com

,

www.dealfestival.co.uk

,

www.viennese-music-library.com

,

www.chelseapianos.com

,

www.musicgreenroom.com

,


www.classical.net

,

www.topmusiclinks.co.uk

,

www.gopiano.com

,

www.musicplay.com

,

www.pianobook.com

,

www.cpianos.co.uk

,

www.rkpianos.co.uk

, 

www.the-piano-accessory-shop.co.uk



Piano Accompanists has received enthusiastic responses from its contacts and continues to expand on a daily basis. We hope that this site will become an invaluable tool for piano accompanists in the near future.